This introductory class touches on many different exciting topics about the chiropractic subluxation. To set the scene, you will learn a bit about what science and research is and does, as well as being introduced to the exciting topic of neuroscience, otherwise known as brain science. This class will also introduce you to patient-focused, evidence-informed chiropractic care, and the research team at the New Zealand College of Chiropractic, whose work over the past twenty years has provided a lot of basic science research evidence. We will discuss the difference between basic science and clinical science, as this is essential for you to know to be able to practice in an evidence-informed manner.
What is becoming clear from scientific studies is that spinal dysfunction negatively impacts brain function and that chiropractic adjustments can reverse this. This class covers the latest basic science research evidence that has been done over the past two decades that has looked at what a vertebral subluxation is. It also looks at what evidence we have for one of the old theories about the chiropractic subluxation (the squashed nerve theory) and covers how the latest science can easily be communicated with the public.
The new science is showing us that the subluxation is almost as DD Palmer originally described it, just with a subtle new twist.
About Instructor
Ratings and Reviews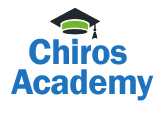 Login
Accessing this class requires a login. Please enter your credentials below!