This class introduces you to the contemporary view of chiropractic subluxation, known as the brain model of the subluxation, as well as the neuroplasticity model of the subluxation. There are some who will argue it is a bio-neuro-plasticity model because there are body adaptations that occur, not just neural adaptations.
This class gives you an overview of the latest model about the subluxation and the mechanisms of spinal adjustments that are supported by a lot of scientific evidence. It will explain exactly what happens in the spine and how the spine communicates with the brain, both when it is dysfunctional and when it is healthy. You will learn about the two essential functions of the spine, to sometimes move and sometimes stiffen up, depending on what you are doing, and exactly how the brain knows what is going on in the spine.
About Instructor
Ratings and Reviews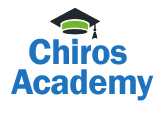 Login
Accessing this class requires a login. Please enter your credentials below!