This class covers the overall function of the brain and the spine and how spinal function can impact brain function. We will discuss spinal dysfunction and the mechanisms of how this affects the brain. We will also cover chiropractic research that demonstrates how spinal function and adjustments can affect the brain in various ways.
As chiropractors, we need to fully understand the relationship between the brain and the spine!
Video Scripts and References
About Instructor
Ratings and Reviews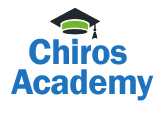 Login
Accessing this class requires a login. Please enter your credentials below!