This class will give you an understanding of pain and the role that the brain has to play in the perception of pain. Pain is a common reason for people to seek chiropractic care. This class will allow you to understand pain from the point of view of the nervous system. It will also allow you to effectively communicate the benefits of chiropractic care.
You will be able to explain that chiropractic is not only beneficial for spinal pain but for all aspects of pain because it is the brain that changes with chiropractic adjustments. It will also discuss the concept of neural plasticity and how this relates to pain and chiropractic care. This class covers the role of pain in our health and how the brain affects pain perception.
Stay up to date with the latest scientific evidence and learn about the research studies related to chiropractic care, brain function and pain.
Video Scripts and References
About Instructor
Ratings and Reviews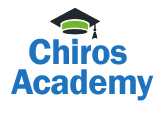 Login
Accessing this class requires a login. Please enter your credentials below!