This class will cover different ways in which pain can affect the function of the body. It will also highlight how chiropractic care can improve pain and the function of the body, and keep you up to date on the latest scientific evidence on this. Pain is a common reason for people to seek chiropractic care; this class will allow you to understand how pain can impact many aspects of our body functions. It will also allow you to effectively communicate to practice members the benefits of chiropractic care and how it can not only reduce pain itself but also improve the other effects that pain can have on the body.
This will ensure that the public knows that chiropractic has a far greater benefit than just pain relief. We discuss the effects of neck pain on posture and balance, the effects of pain on the immune system, and the latest scientific evidence that demonstrates how chiropractic care can influence brain function and improve the effects of pain on the human body.
Chiropractic care can influence brain function
Video Scripts and References
About Instructor
Ratings and Reviews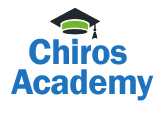 Login
Accessing this class requires a login. Please enter your credentials below!