This class will cover the latest scientific understanding of the function of the spine and how the brain controls movement. It will also cover why gut health is important in the latest understanding of chronic pain. There are now strong links between the gut, the microbiome, stress, inflammation, and pain.
We used to think we were 'fixing' problems locally in the spine, when it now turns out we are more likely to be 'fixing' problems in the brain, and turning down or switching off the sensation of pain in the brain itself, in addition to improving the way the brain controls spinal movement patterns.
About Instructor
Ratings and Reviews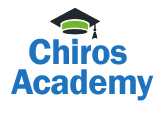 Login
Accessing this class requires a login. Please enter your credentials below!