This class will cover some key benefits of chiropractic care. Many people think that chiropractic is just about relieving back or neck pain, but there are numerous benefits to chiropractic care that some may not realize. We will discuss the importance of good posture, the role of the spine and nervous system in postural control, and how chiropractic may help improve posture.
This class will also describe different chiropractic techniques and how different ones will suit different people. Another benefit that will be covered is enhanced sports performance. We will go through the importance of a healthy spine and nervous system and how this can help with sports performance, focusing on the game of golf. Finally, we will discuss the cost-effectiveness of chiropractic care and some key research studies.
Learning Outcomes
Understand and communicate the various benefits of chiropractic care.
Summarise the evidence regarding the benefits of chiropractic care
About Instructor
Ratings and Reviews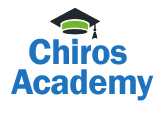 Login
Accessing this class requires a login. Please enter your credentials below!