Get access to every single course on Chiros Academy and save
Normally
$800

Now $600 –

save 25%
Current Courses
Basic Science
Information about mechanisms. About what things are, and how things work relevant to chiropractic care. e.g. what a subluxation is from a neuroscience perspective.
Level 1 – 9 classes
BS1.01 The Many Models of the Chiropractic Subluxation
BS1.02 The Brain Model of the Chiropractic Subluxation
BS1.03 Your first visit to a Chiropractor
BS1.04 Your first adjustment
BS1.07 Spinal Function Affects Brain Function
BS1.08 Adjustments Improve Strength
BS1.09 The Prefrontal Cortex and Cerebellum
BS1.10 How to Explain Pain
BS1.11 Chiropractic and Pain
Level 2 – 12 classes
BS2.01 Introduction to the Neuroplasticity Model
BS2.02 Two Models of the Vertebral Subluxation
BS2.03 The Neurophysiology of the Subluxation
BS2.04 Chiropractic Adjustments affect the Prefrontal Cortex
BS2.05 The Impact of Stress on the Brain and Health
BS2.06 Communicating Chiropractic's impact on the Brain
BS2.07 Pain is created in the Brain
BS2.08 Understanding Chronic Pain
BS2.09 Connection between Stress, Pain, Sleep and Mental Health
BS2.10 The Brain, Pain and the Neuroplastic Effects of Chiropractic Care
BS2.11 The Somatosensory Neuroplastic effects of Chiropractic Care
BS2.12 The Motor Control effects of Chiropractic Care
Research Methods
What sciences and research are, how it is conducted, why it is done in these ways, and how best this can serve chiropractors, their staff, and their patients in practice.
Level 1 – 7 classes
RM1.01 Introduction to Research Methodology
RM1.02 Ethics in Research
RM1.03 Evidence-Based Chiropractic
RM1.04 Key Research Terminology
RM1.05 Introduction to Different Research Designs
RM1.06 Patient-Reported Outcome Measures
RM1.09 Introduction to Critical Evaluation
Level 2 – 7 classes
RM2.01 Science and Research for the Profession
RM2.02 A Closer look at Critical Evaluation
RM2.03 Writing for Academic Purposes
RM2.04 A Closer look at evidence-based Chiropractic
RM2.05 Gathering Scientific Evidence for a Report of Findings
RM2.06 Observational Study Design
RM2.12 How to write a Case Study
Level 3 – 4 classes
RM3.09 Working with your Supervisor on your Research Project
RM3.10 Writing a Literature Review
RM3.11 Writing a Research Proposal
RM3.12 Writing and Presenting a Research Project
Upcoming Courses for January 2022
BS1.05 How stress affects your health
BS1.06 Movement Matters
CS1.01 Communicating Science
CS1.02  The safety of chiropractic care
CS1.03 How often should you get adjusted?
CS1.04 Chiropractic care for low back pain and neck pain
CS1.05 Chiropractic care for headaches and migraines
CS1.06 The benefits of chiropractic
CS1.07 Chiropractic for Older Adults
CS1.08 Chiropractic for babies
CS1.09 Chiropractic for young kids
CS2.01 Chiropractic and back pain
CS2.02 Chiropractic and neck pain
CS2.03 Chiropractic and Headaches
CS2.04 The Safety of Chiropractic Care
CS2.06 The Opioid crisis
CS2.07 Chiropractic and Stroke Risk
CS2.08 The Clinical Indicators of Vertebral Subluxations
CS2.09 How often should I see my patients
CS2.10 Chiro Care Older Adults and Hypertension
CS2.11 Chiropractic and Colic
CS2.12 Chiropractic and Enuresis
RM1.07 Introduction to the experimental design
RM1.08 How to search the literature
RM1.11 How many subjects you need in a study
RM1.12 What you can and cannot claim in external marketing
RM2.07 Cohort Studies
RM2.08 Cohort Studies Part 2
RM2.09 Qualitative Research Studies
RM2.10 Polls and Surveys
RM2.11 Diagnostic Accuracy
RM3.01 A closer look at the Experimental Study Design
RM3.02 Introduction to randomized controlled trials
RM3.03 A closer look at randomized controlled trials
RM3.04 Systematic reviews
RM3.05 Meta analysis
RM3.06 Basic Science Narrative reviews
RM3.07 Case Control Studies
RM3.08 Cross Sectional Studies
SC1.01 Introduction to biostatistics
SC1.02 Basic descriptive statistics in Excel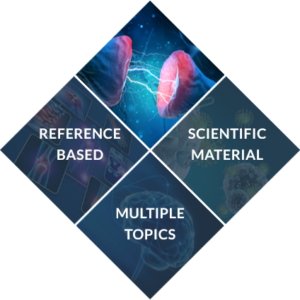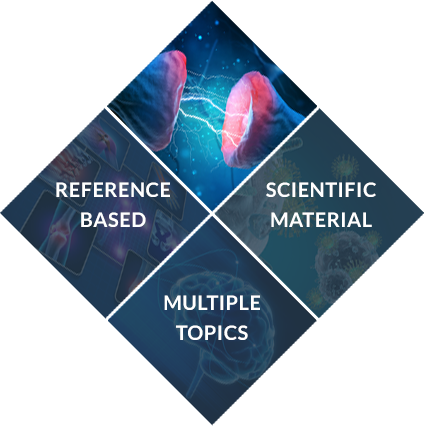 Course Outline
Basic Science for Chiropractors (Level 1, 2 , 3, 4) (Level 1 = CA training)
Clinical Science for Chiropractors (Level 1, 2, 3, 4) (Level 1 = CA training)
Communicating the Science of Chiropractic (Level 1, for both CAs and DCs)
Neuroscience for Chiropractors (Level 1, 2, 3, 4)
Research Methodology for Chiropractors (Level 1, 2 and 3)
Pathology for Chiropractors (Level 1, 2 and 3)
Philosophy for Chiropractors (Level 1, 2 and 3)
Muscle testing for Chiropractors (Level 1, 2 and 3)
You must log in to submit a review.